SERVING RESTAURANT TEAMS
Relief for every role.
86 Repairs is designed to support restaurants—and every person who helps them operate.
No matter which part you play, we'll make you more efficient and take some of the pain out of your days.
"[Working with 86 Repairs] was the first time I outsourced something that was on my plate. As a leader in growth mode, it really opened my eyes to what support means."
—Brandon Stewart
President & CEO, Starboard Investments dba Jimmy John's
OPTIMIZE RESOURCES TO SET UP FOR SUCCESS
Ownership
Save time
We streamline R&M and IT requests and get finance folks and management the details they need for efficiency.
Partner with us to take care of emergency tasks so you and your team can focus on the big picture.
Control costs
86 Repairs maximizes your team's time so you can minimize extra labor expenses.
Plus, we collect spending, savings, and ROI data so you get better insight into your P&L and more information to make adjustments.
Prepare for growth
Get visibility into R&M and IT requests for all of your restaurants in one central spot, accessible by app or desktop computer.
Our solution gives you a defined process designed to scale across locations so expansion is easier.
We've saved customers over $5,453,584 so far this year by avoiding unnecessary vendor costs and internal technician time.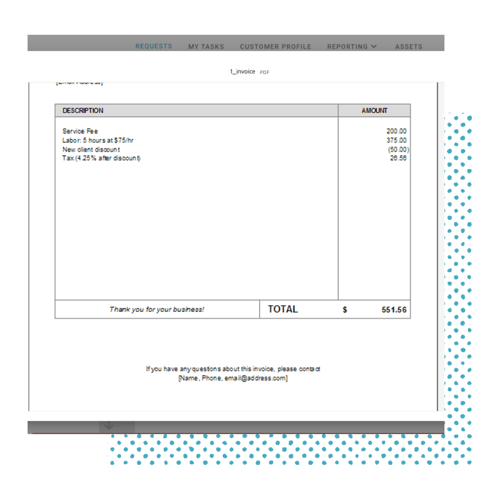 GET PROACTIVE WITH YOUR P&L
Finance Leaders
Tired of chasing down details for every repair? Don't worry—we'll do it for you automatically. With a single spot to store service requests, the information you need is always on hand.
And if you want additional support, we can address AP, too. Eliminate duplication, lost invoices, late payments, and the stress of juggling dozens of service providers.
Meeka Baxter, Director of Finance at Castellucci Hospitality group, had 86 Repairs take all R&M tasks off her plate and finally got the insight she needed to rein in spending.
"Working with 86 Repairs feels good. The process is smooth with them. It's painless. We're getting information, they solve a problem for us, and my General Managers love it."
—Jeff Palermo
Operating Partner, 4 Rivers Smokehouse
TAKE YOUR TIME BACK
Restaurant Managers
Your number one objective is making sure restaurants are running. But just one repair or IT emergency can make your day run off the rails.
We minimize the madness: you can keep your focus on customers, and your frontline staff can contact us to get things fixed. 86 Repairs employees have extensive experience working in restaurants, so your assets are in good hands.
You can't be everywhere at once, so we'll be your extra set of eyes. Get visibility into the status of every repair across all locations, whether you're at home or on the go.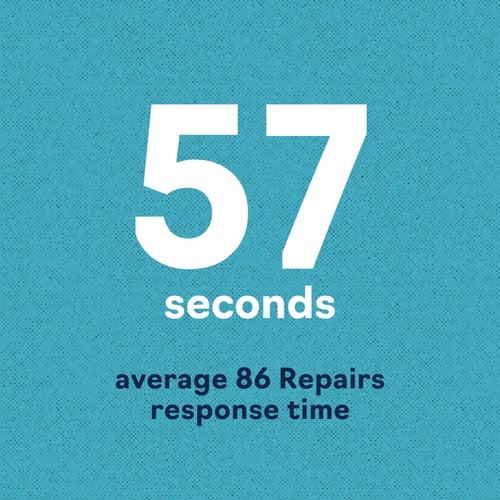 "Truly, for the cost, 86 Repairs is worth every penny. Time is money, and I'm able to utilize my time much more wisely now."
—Ashton Dunbar
Director of Development, Paxton Keiser Enterprises dba Taco John's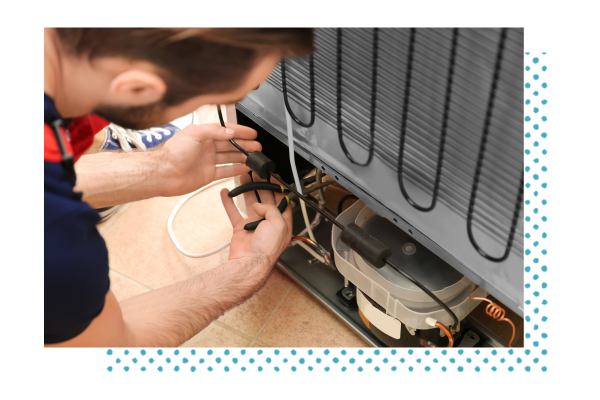 SUPPORT FOR YOUR OVERSTRETCHED TECHS
Facilities Teams
Let's maximize your internal techs so they spend their time doing things that save you money: fixing equipment. With customizable workflows, repairs that can be addressed in-house are routed directly to your team while we dispatch vendors for the rest.
Over a quarter of 86 Repairs customers have facilities managers and internal technicians—like Savory Fund, which operates across nine states, nine brands, and 150+ locations. We help their facilities managers prioritize tasks and give their boss, the Director of Operational Services, 20-30% of his time back.
"[Frontline staff] feel like they're more in control. They can text and troubleshoot with 86 Repairs versus calling the store manager at nine o'clock on a Sunday night."
—Christina Curran
Owner/Operator, Curran McDonald's
FINDING A FIX IS AS SIMPLE AS USING AN APP
Frontline Staff
You may not be a maintenance or IT expert. But we can help you with the basics so you can keep serving customers.
When something needs to be fixed, just call, text, or use our app to submit a request. Our platform will verify an asset's warranty status, and our team will guide you through troubleshooting before contacting a vendor.
All you have to do is your job! We'll update you and your management along every step of the repair until it's complete.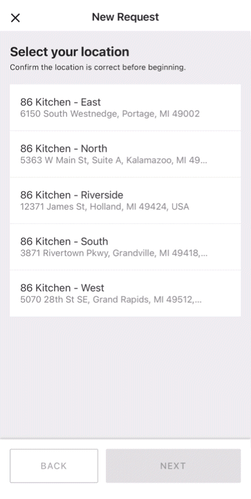 An operations solution that serves the entire team.
Unlimited users. Unlimited requests. Unlimited opportunities for you to succeed.
Just fill out this form to discover how we can partner with you.