CAREERS
Join our team!
Our team is world-class.
86 is a tight-knit group of thoughtful, ambitious, and creative people with diverse backgrounds, working together across 10 U.S. states, 3 countries, and 12 time zones.
We're looking for amazing people who will contribute new perspectives to our culture and help us grow. 🚀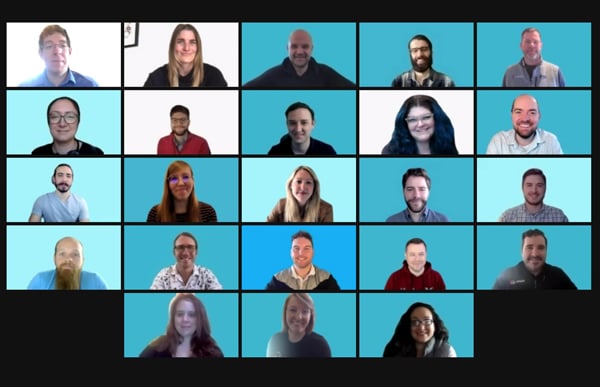 WHAT WE'RE DOING HERE
86 Repairs is transforming a huge, overlooked problem for restaurants: getting things fixed.
While other parts of the industry are inundated with new technology (think: online ordering, ghost kitchens, point-of-sale), the repair and maintenance space has gone untouched.
We're changing all of that.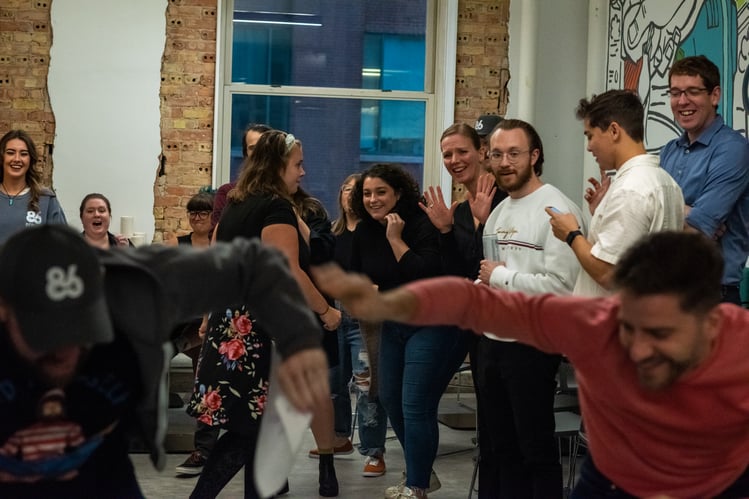 Why do you love working at 86 Repairs?
Their words, not ours. We asked our team why they love working at 86 and this is what they said:
Culture, autonomy, and values. It's a big deal to feel safe in a professional environment. I'm trusted to do my work, my ideas and candor are respected, and I'm thankful to be somewhere that cares about mental health from the top down. I also have a stupid amount of fun at this job and laugh a lot. Feels good to build stuff with good people every day.
We have amazing, human-centered benefits, I get to work on cool tech to solve interesting problems, and I'm afforded an incredible amount of agency as an engineer to solve those problems. But none of that is as important as the people I get to work with everyday. And I want to stick around these people as long as I can.
Building meaningful connections at work seems impossible for some; at 86, it's impossible to not. Every single team member is hardworking, genuine, brilliant, and actually human. From big projects, small talk, and everything in between, it's easy and enjoyable to work alongside dedicated people who care. If that's you, apply.
APPLY NOW
Check our open positions
Are you looking for your next great career move? We're looking for you.
THE BENEFITS
What we offer 86ers
💰 Equity in a high growth VC-backed startup
💵 Competitive base salary
🏥 Excellent health, dental, vision, disability, and life insurance plans


💪 Flex spending account for family and child care


💸 401(k) plan with matching


🏖️ Unlimited PTO (we mean it and require you to take time off)


🤰 Paid parental, sick leave, and bereavement policy
🗺️ Remote-first team with employees across 10 states and 3 time zones

💻 Choose Apple or PC equipment

🍴 "Check Please" - quarterly stipend to spend at our customers' restaurants

🍻 Bi-weekly virtual happy hours that don't suck

💀 A treasure trove of custom Slack emojis

🧠 A transparent culture that values autonomy, trust, and personal development
Inside our application process
Take a closer look at how the interview process works at 86 Repairs.
APPLICATION REVIEW
A member of our team will review your application and get in touch if they wish to conduct an interview.
PHONE SCREEN
A conversation that helps us get to know more about you and your background. This is your chance to get to know more about us too.
FIRST ROUND
The hiring manager digs deeper into your skillset and past experiences.
SKILLS ASSESSMENT
Final candidates move on to a skills assessment to see your work in action and give you a better understanding of what the job actually entails.
FINAL INTERVIEW
You'll meet several team members in a panel interview to review your project and get a full picture of what it's like to work at 86 Repairs.
TEAM VALUES
At 86 Repairs, we subscribe to a values system we call I APPEAR
These aren't some terms we threw together and said, "Yeah, that sounds nice." We created this value system as a team. We're committed to building a company together based on these values and living these as we grow within our individual roles.
➡️ Intentionality
It's one thing to get something done - it's another to do it with intention. To the best of our ability, our work is thoughtful, designed, planned. Our answer is one of responsiveness, not reactiveness. We create frameworks that provide us with meaningful data, to help us make decisions from a place of calm, instead of a place of chaos.
➡️ Accountability
We believe in autonomy. Your work is yours to own. You're empowered to own it. While you own it, give a shit. Follow through on what you commit to do. Say what you mean, mean what you say. And while you're doing it - take pride in it. Invest your energy in your commitments. Own the success when things go well. Blame no one when things go wrong.
➡️

Personal Development

Growth is a mindset that captures how we think about the company we're building, the work we're doing, and the people we're becoming. We cheerlead everyone to expand and flourish at their own pace, as we transform into versions of ourselves we're proud to know. As we learn, we share, encouraging the growth cycle.
➡️

Positivity

It really is all about attitude. We choose to pick a positive one because it sure as hell beats the alternative. To us, positivity means generosity, celebration, gratitude, humility, and humor. Positivity means extending praise, having fun, and not taking ourselves too seriously.
➡️

Experience

What we observe, encounter, and undergo matters. It matters for our customers, our partners, and ourselves. It matters because we crave meaning, and want our interactions to be as human as we are. To be as inspired as we are. Ask yourself: what would happen if every interaction you had was an experience?
➡️

Adventure

Do you enjoy the journey? Around here, we view change as exciting, not threatening. Change gives us the chance to grow, explore our curiosities, and push us to embrace the unknown. We're okay with the unknown because we're not seeking a destination. We are seeking adventure, and the spirit and sense of it course through everything we do.
➡️

Relationships

We're the company we keep. We cherish relationships that are healthy, resilient, and real. We invest in the right ones, and not at all costs. A right relationship is bilateral, supportive, empathetic, and lasting. To build stronger and deeper relationships, we'll take a walk in someone else's shoes, and hand them ours for size.
Why would you recommend working at 86 Repairs?
A refreshingly healthy company founded by leaders who care deeply about building innovative best-in-class solutions for our partners with a world-class organization to back it up. A+ on product, culture, and people.
One day we were talking about halloween candies that nobody likes. A few days later, a whole bag of that candy arrived at my door. 10/10 would apply here again.
This is a place for people who actually like to get stuff done, not just talk about it