We're obsessed with simplifying repairs and maintenance for restaurants.
When you sign up for the 86 Repairs platform, you're signing up for a tech-enabled service that is committed to helping you manage your R&M process from start to finish.
We take repairs off your plate so you can focus on your business and serving your guests.
THEIR WORDS, NOT OURS
"86 Repairs feels like an extension of our team."
We hear this from our customers all the time.
We're not another software or tool your team doesn't want to use - we're here to manage the entire R&M process for you.
86 Repairs is an important driver in our business. Their service eliminates interruptions in the repair process, their software promotes accountability amongst our team members, and the single-point-of-contact functionality replaces the need for a resource entirely focused on R&M.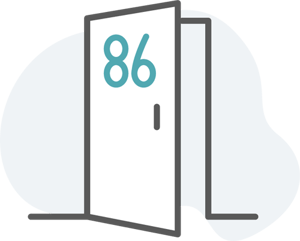 What's in a name?
eighty-six (verb) – informal
I. to refuse service to (a customer)
II. to throw out, get rid of, or take off the menu
eighty-sixed or 86'd, eighty-sixing or 86-ing
The origin of the term '86' has a rich history in American pop culture. The term was adopted by the restaurant industry among workers in the 1930s, where 86 meant, "we're all out of it".

Our favorite bit of folklore? The 86 Bedford Street theory.

Rumor has it that during prohibition the police would call the bartender at Chumley's (located at 86 Bedford Street in the West Village) and tell them to "86" their customers, ushering patrons out the 86 Bedford Street Door while the police would enter on Pamela Court.


Take repairs off the menu. 86 Repairs.
HOW WE'RE DIFFERENT
What we bring to the table.
Here are a few of the ways were different from your average restaurant facilities maintenance software solution.
📱Benefits of technology, without the software
86 Repairs is a turnkey solution for restaurant repair management - not another software tool or app your team doesn't want or need.
🛠️ End-to-end repair management
We don't just facilitate communication; we take it off your plate completely. We manage the end-to-end R&M process for you.
📊 Actionable insights delivered to you
We extract the insights you actually need and leverage historical data across your locations to help you make the best decisions.
👨‍🔧 The platform vendors want to use
We're committed to building strong relationships with vendors in your market to get you reliable service at a fair price.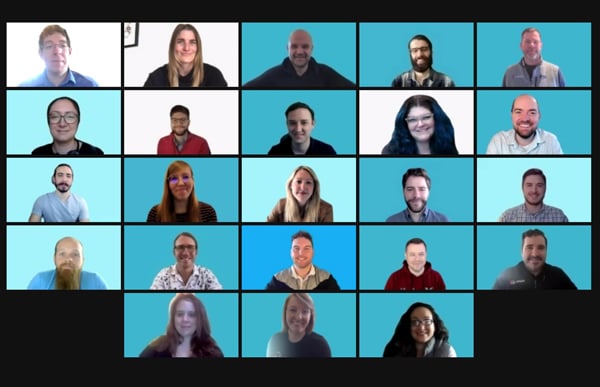 THIS IS (SOME OF) US
A real team of real people who are committed to taking repairs off your plate.
86'ers live in 10+ states and 3 countries, across 6 timezones to make sure you're supported 24/7/365.
We walk the walk and talk the talk. In fact, 92% of our team has worked in the restaurant industry in a past life.
From barback to barista, chef to cheesemonger, we've personally faced the problems of equipment repairs and maintenance and know the challenges you face on a daily basis.
86 EMPLOYEE STORY
Operations Analyst Spotlight
Joshua Abbott
"It's been very wild to see how we've grown; how we've taken a lot of customers' feedback for what they were looking for in their R&M process and then being able to apply that to our processes has been awesome. It's given us a lot of flexibility and growth and really allowed us to develop a product on a service that is catered toward the customer very, very well."
86 EMPLOYEE STORY
Customer Success Lead Spotlight
Laurel Hayes


"Part of our job is to realize what is actually an emergency and needs that escalated approach vs. something that can be troubleshot and fixed by an internal team member. It's critical to know what needs to be done today vs. a project that can be deprioritized and fixed in a week or two."

Read the full interview
86 EMPLOYEE STORY
Preventative Maintenance Spotlight
Chris Arbaugh


"What I deal with on a day-to-day basis is managing schedule maintenance contracts for the location, so whether or not it's their grease traps or their hoods, I work with service providers that come out on a quarterly, monthly, or semi-quarterly basis and make sure they're providing proof for their work and that it's getting done."