TAKE REPAIRS OFF YOUR PLATE
The repair and maintenance management platform built for the restaurant industry
Spend less time and money with our tech-enabled solution that includes on-demand repair management and preventative maintenance.
The simple way to manage restaurant equipment repairs.
With 86 Repairs, restaurants have access to data-driven insights and 24/7 support to control their facilities, reduce their R&M costs, and spend less of their team's time on equipment repairs.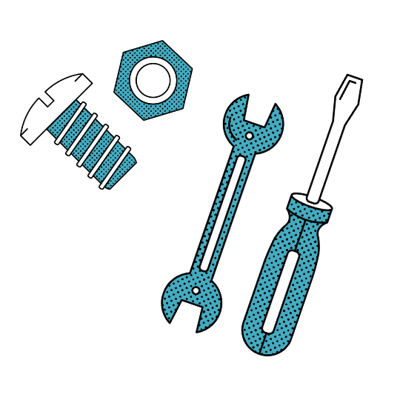 86 REPAIRS RAISES $15.2M SERIES A
"As restaurant operators ourselves, we know how difficult managing R&M can be. Savory was never able to find a good solution to help us manage and support such a large part of our business until we became an 86 Repairs customer.
I've seen firsthand how this solution streamlines day-to-day operations, and it's become a must-have technology for our operational service teams. 86 Repairs is Savory Fund's first-ever tech investment, and it was worth waiting for."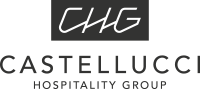 THEIR WORDS, NOT OURS
"There would be a revolt if I tried to cancel."
See why the employees at Castellucci Hospitality Group would flip the table if they didn't have 86 Repairs managing their repairs and maintenance for them.
What do you need help with?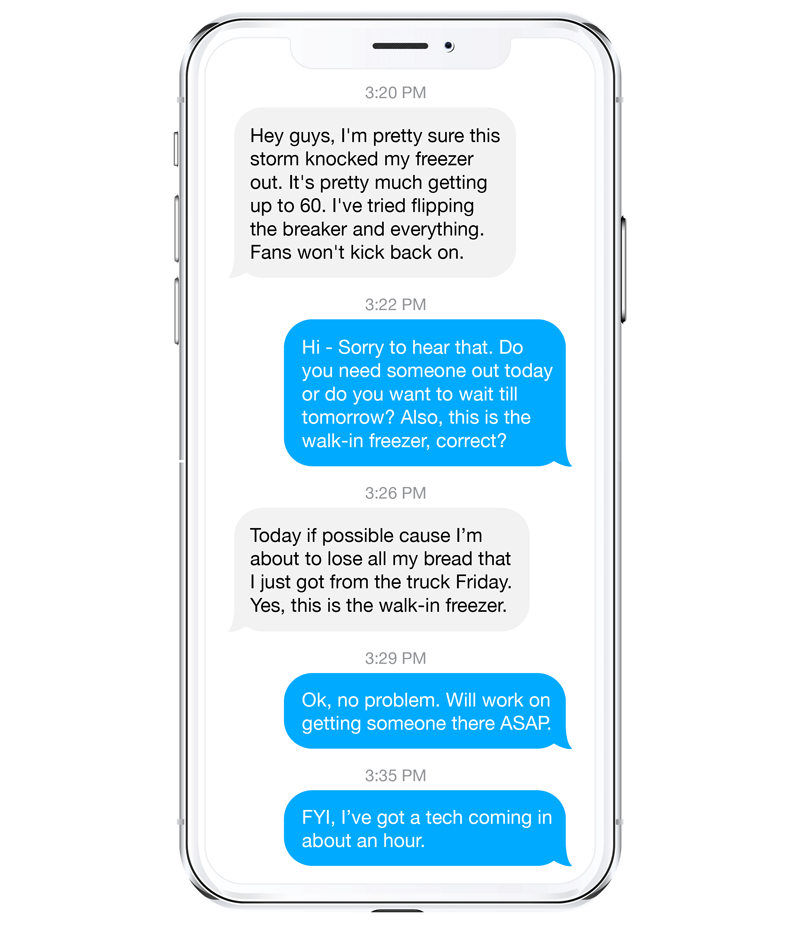 TECHNOLOGY, NOT SOFTWARE
What if managing repairs was as simple as sending a text?
With 86 Repairs, it can be.
Once onboarded, all your team needs to do is send our team a text and we handle the rest. It's seriously that simple.
TESTIMONIALS
Don't just take our word for it.
86 Repairs takes the pain out of equipment repairs for thousands of restaurants, from full service and fine dining to fast-casual and quick-service franchises.
"I use 86 Repairs to maintain my sanity. If I didn't have 86 Repairs, I'd have to hire someone to manage R&M. Instead, I can rely on 86 Repairs and don't have to make the major investment into full-time facilities."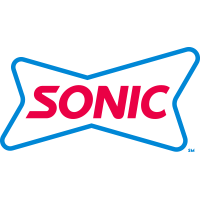 SITUATION
Without a company-wide R&M strategy, the team at Pacific Drive-Ins recognized their repairs process was disorganized across locations.
SOLUTION
With 86 Repairs, they gained consistency in the process and built company-wide procedures for GMs at every location to follow.
IMPACT
In the first year with 86 Repairs, they project savings of $15,426 per location.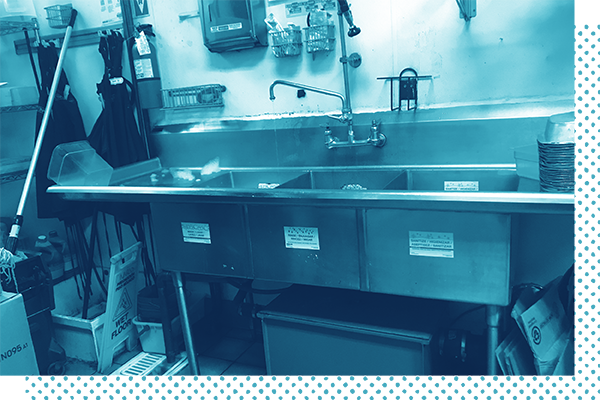 BENEFITS BY ROLE
What's in it for me?
Whether you're working the front or back-of-house, 86 Repairs is your secret weapon to managing repairs and maintenance.