CUSTOMER CASE STUDY
Pacific Drive-Ins dba Sonic
Looking to pioneer a new brand in San Diego county, the founding partners of Pacific Drive-Ins identified Sonic as a brand that could flourish in the area.
Today, Pacific Drive-Ins operates Sonic Drive-In locations throughout San Diego, Riverside, Orange, Los Angeles, San Bernardino, and Greater Sacramento counties.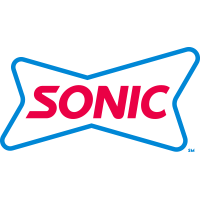 "86 Repairs is our trusted source for all things repairs and maintenance. With 86 Repairs, we know we're being as effective and efficient as possible in how we spend our R&M dollars. We can trust that when we make a decision it's the best decision, because we've consulted the experts."
THE PROBLEM
When Jeff Gelwix, President of Pacific Drive-Ins dba Sonic Drive-Ins, started critically looking at how his restaurants managed repairs and maintenance, he realized this part of the business wasn't getting the attention it deserved - and it was costing him. He found that they didn't have a company-wide R&M strategy, that each General Manager handled things a bit differently, and that the process across locations tended to be disorganized.
NO STANDARD OPERATING PROCEDURE
"We want to be the most professional organization we can be," Jeff said. "Having loose ends [around R&M] and no standard operating procedure is not something a professional organization would do."
Jeff felt like they were missing the boat in a few key areas:
They didn't have an inventory of fixed assets at each location
There was no standardized process for handling repairs
They just didn't have the time to handle repairs and maintenance independently
And the ramifications were adding up.
"We saw R&M [expenses] inching up every month," Jeff said. "We continued to dump money into equipment and had no way of attaching spend to specific assets besides recollection and memory. We needed to standardize and follow the approach consistently."
Without a standard operating procedure for repairs, individual GMs handled R&M in their own way, oftentimes calling on vendors to fix issues with equipment without performing due diligence. Further review of repairs and maintenance across franchise locations also revealed that the same vendors were being called over and over again, as they just didn't have the ability to source multiple vendors and maintain multiple relationships.
TAKING REPAIRS OFF GENERAL MANAGER'S PLATES
Managers didn't have the time to quote each repair or compare experiences from one job to the next.
"It's a tall task to go out and get quotes, manage vendors, ensure work is being performed appropriately, and ensure we're being charged fairly," Jeff said.
They believed it would take extensive training and communication to get their frontline staff members up to speed on the same procedure, so Jeff and the team at Pacific Drive-Ins decided to outsource facilities maintenance to 86 Repairs.
With 86 Repairs, they were able to give their locations one number to text or call when an equipment issue came up. Their standard operating procedure could be reduced to a single telephone number that contacted a group of R&M experts, and their GMs could focus on the cornerstone of their business - providing a great customer experience.
When staff members call 86 Repairs, they're guided through simple troubleshooting steps that can save them a vendor trip, the costs of which add up.
If the issue is deeper, the 86 Repairs team is able to source competitive bids and bring in a technician quickly to resolve the problem. The history of each piece of equipment and each repair is stored in a digital dashboard that Jeff and Pacific Drive-Ins can leverage to make smarter business decisions in the long run.
"We've found a lot of value in investing in third parties like 86 Repairs, who quite frankly are better at their zone of genius (equipment repairs and facilities management) than we are," Jeff said. "There is a cost, but taking responsibilities off our GMs' plates makes us more successful operationally."
YEAR-OVER-YEAR SAVINGS
Today, Pacific Drive-Ins sees a year-over-year savings on R&M due to their decision to outsource their in-house facilities maintenance needs to 86 Repairs.
R&M spending is coming down, and they've been able to reduce costs by working with a knowledgeable team to troubleshoot issues and avoid expensive and unnecessary service trips.
"With 86 Repairs, we are able to trust the process, knowing we're being as effective and efficient as possible in how we spend our dollars. We can trust that when we make a decision it's the best decision, because we've consulted the experts."
"In our first year with 86 Repairs, we project R&M savings of $15,426 per location based on our savings realized to date."
GET STARTED
Are you looking for ways to save on repairs and maintenance?
Let 86 Repairs help you save time and money on your equipment repairs.