SUCCESS STORY
Savory Fund
JP Dalton, Director of Operational Services at Savory Fund, partners with 86 Repairs to:
Keep R&M expenses under 2% of spend
Save 25% of his time on minor repair requests
Implement custom standard operating procedures (SOPs) for each concept

Savory Fund is known as "the gold standard for Utah's restaurateurs." Based in Lehi, Utah, the company operates 150+ restaurants across nine states and nine restaurant brands.
Savory's corporate team of 70+ invests in restaurateurs with unique concepts to help them expand. Their portfolio offers something for every palate, from Hawaiian platters to Detroit-style pizzas to "Dirty Sodas."
But the food isn't the only thing that makes each of the Savory brands unique—they have unique repair and maintenance (R&M) needs, too. And JP is responsible for tracking all of them.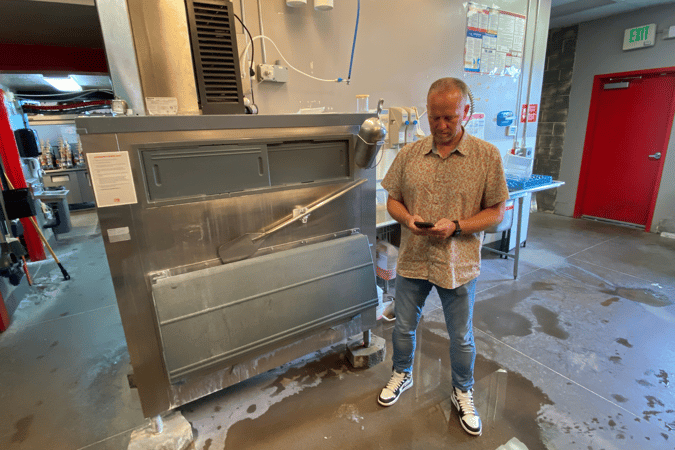 THE BUSINESS CHANGED, BUT R&M ISSUES REMAINED
JP joined Savory before it was even known as Savory. The business was growing rapidly in its first iteration as it operated multiple restaurant brands, but it had no standardized processes in place to manage R&M.

"There was no dedicated facilities program at the time," explains JP.
To keep all the equipment and infrastructure across locations up and running, he brought on more folks to his facilities team. They could help him with common issues, like fixing broken ice machines. At that time, "we used a free version of Asana to track requests," JP says.
But even with a full-time facilities team and project management software, JP didn't have the time he needed to prioritize preventative maintenance and strategic relationships with third-party vendors. With Asana, a basic project management tool, it was difficult to track the moving parts for every repair and gain visibility into the full picture of R&M across the business.
Things got even more complicated for JP when one of the restaurant brands was sold in 2018. The sale meant that JP lost the majority of his facilities team, even though he still had to manage R&M for other brands encompassing over 100 other restaurant locations.
He had even less time to focus on the big picture of R&M: instead of negotiating eight-figure beverage contracts, he had to react in real time to repair needs—like getting a restaurant's walk-in back down to temp from hundreds of miles away.
Knowing Asana wasn't working for his needs, JP tried Service Fusion next. Billed as a field service management tool, Service Fusion helped JP build out a calendar of scheduled service and repair needs — but it still didn't give him the information he needed for a 50,000-foot view of R&M. The software was elementary: there was no ability to track equipment repair history or the costs of those repairs.
JP used the founding of Savory in 2020 as an opportunity to use different software to help him—and his new team—organize the many moving parts of R&M. He picked Service Channel, a legacy solution with functionality for facilities teams.
But Service Channel still didn't give JP the support he needed. "It actually took my team more time to manage repairs with Service Channel," JP says. "There were limited automations that met our specific needs, and it was taxing on the team to manage things manually."
The few automations that were in place were easy to bypass. For example, troubleshooting steps could be cleared from the platform with just a few clicks, so General Managers could move forward with submitting a request to initiate vendor dispatch. This was allowing the team to skip important tasks that could ultimately prevent equipment downtime and avoid expensive vendor visits.
Once again, the lack of big-picture insight held JP back from the strategic priorities of his role. "Finding meaningful data to help me make decisions was tedious," JP explains. "[Service Channel] collected a lot of information, but I had to seek it out and process my own reports." He didn't have visibility into how much was spent on R&M, how long it took equipment to get fixed, or the number of times a piece of equipment had been serviced that year.
JP believed he'd need to expand his internal facilities team to make Service Channel work the way it needed to for the business. And with a limited labor pool, it just wasn't going to be the right long-term fit for Savory.
"It actually took my team more time to manage repairs with Service Channel. There were limited automations that met our specific needs, and it was taxing on the team to manage things manually."
AN EXTENSION OF THE SAVORY R&M TEAM
JP was already leaning on a lean R&M team. In addition to Facility Managers for Mo' Bettahs and Swig, he has two internal resources: a master technician, who opens audits, visits new stores, and investigates major equipment and infrastructure issues; and a communications manager.
Rather than expanding his team, JP ended the contract with Service Channel. He was introduced to a CMMS alternative that addressed his biggest pain points: 86 Repairs. As a tech-enabled, people-powered R&M solution built specifically for the restaurant industry, 86 Repairs could simplify JP's job.
He no longer has to manually pull data and make calculations on R&M spend. Instead, he partners with his dedicated Account Manager to regularly get specific insights, such as total spend per location or top service request types for each brand under the Savory umbrella.
"86 Repairs is an extension of my team," JP explains. Thanks to the partnership, JP estimates he's saved 20-30% of his time in the weeds of everyday repairs so he can focus on more impactful initiatives across Savory.
Each of Savory's brands get 24/7/365 support from 86 Repairs' Customer Service team. All they have to do is text or use the 86 Repairs mobile app (available in Apple and Google Play stores), and a live person helps them identify the issue—then walks them through a resolution.
"Our teams love it!" JP says. "It's the simplest way I've ever seen for restaurants to submit service requests."
"[The 86 Repairs app is] the simplest way I've ever seen for restaurants to submit service requests."
ONE R&M PROCESS, CUSTOMIZABLE ACROSS BRANDS
Now that 86 Repairs takes reactive repairs off JP's plate, he can focus on the strategic priorities core to his role. One of the most important initiatives is designing and implementing standard operating procedures (SOPs) for each Savory brand.
"The ability to set up customized SOPs is really meaningful for us," JP says. The R&M SOPs have improved communication and visibility not only for JP and his corporate-level team, but also across the General and District Managers and Area Directors of each brand. Having peace of mind that the brands are individually empowered to make R&M decisions—without spending unnecessary time or money on them—takes some stress out of his job.
In partnership with 86 Repairs, JP can implement a unique SOP for every brand in the Savory portfolio. These guidelines include:
Communication preferences. Does the brand prefer to get updates via text or from the app?
Request authorization. Who is able to submit service requests? Who has the authority to approve them?
Routing rules. Can specific service requests go to a brand's Facilities Manager instead of a vendor?
Critical assets. Which repairs should automatically get dispatched to a vendor? Which pieces of equipment are necessary to have fixed that day? Which repairs can wait 48-72 hours for a resolution?
Approval limits. How much is staff authorized to spend before a repair request must be approved by leadership?
Here are the unique ways the customized SOPs have improved R&M for three of Savory's brands: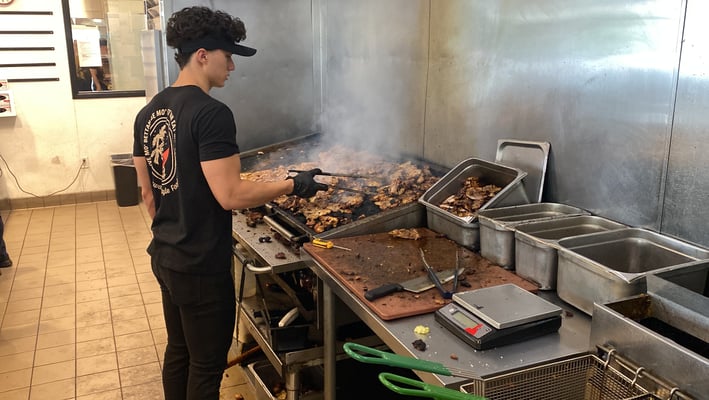 A "MO' BETTAH" APPROACH FOR A COMMON REPAIR
Mo' Bettahs offers Hawaiian-style food across more than 44 locations in 6 states. Their Facilities Manager, John Bueno, partners with 86 Repairs to empower District Managers to take more direct ownership in R&M decisions. John doesn't have to worry about submitting any repair requests himself: thanks to the Mo' Bettahs SOP, only District Managers can approve vendor dispatch requests, giving them better insight into R&M spend across all locations.
Meanwhile, specific requests—like grill repairs—are routed directly to John. A working grill is essential for Mo' Bettahs: if the grill is broken down, over half the menu becomes unavailable, leading to a plummet in sales and some very unhappy customers. Even though the grill repairs are vital for the restaurants to run, they're extremely expensive. 86 Repairs identified two specific grill repairs that were costing the brand $3,800 on average to fix.
John needed a more cost-effective and efficient solution to keep the grills running. By understanding the root cause of the most expensive repairs on his most important pieces of equipment, John was able to negotiate a bulk order of spare parts with the grill manufacturer. Now, John can just replace the parts himself—saving about $3,000 per repair.
Thanks to this discovery, Mo' Bettahs has cut R&M expenses in half from December 2022 to May 2023.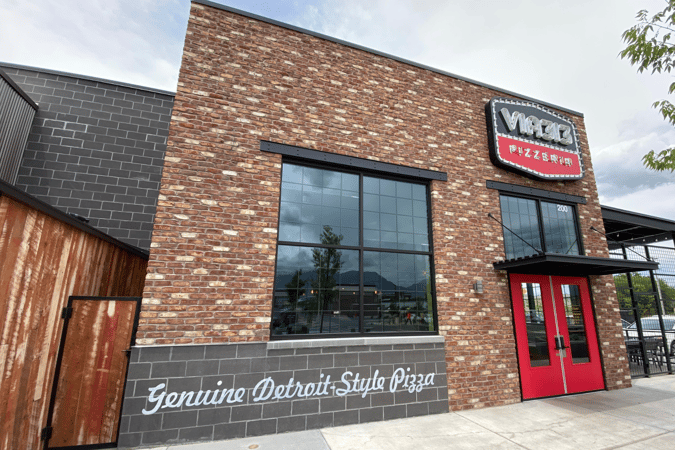 MAKING BETTER LABOR DECISIONS "VIA" DATA
VIA 313 is a Detroit-style pizza chain with 16 locations in 3 states. It's currently in scaling mode: by the end of 2023, the brand will double in both size and market count. But they won't have to suffer the consequences of a broken R&M process as they grow—their SOP is already established and part of the brand's DNA, so every new location will know exactly what to do when a repair is necessary.
Based on the partnership of Savory, Mo' Bettahs, and 86 Repairs, JP identified that the "sweet spot" to hire a brand-specific Facilities Manager is around 15 locations. With VIA 313 at the 16-store mark, JP and brand leadership are starting to think about that hire. But in a tight labor market, they want to ensure they're finding the best fit for the role.
To support their search, 86 Repairs supplied JP and VIA 313 with data on year-to-date service requests so they could identify the ideal skillset for the hire. By understanding that most of VIA 313's repair issues are related to plumbing, JP and the VIA 313 leadership team know to prioritize candidates with plumbing experience so they can decrease the number of calls to third-party vendors.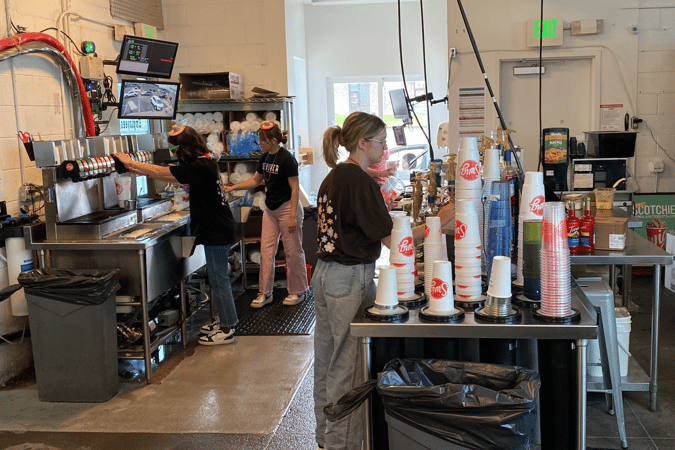 "SWIGIFY" AN SOP TO SUPPORT NEW MANAGERS
Swig is a chain known for its "Dirty Sodas." With more than 52 locations across 6 states, it quickly disrupted the beverage industry. As JP puts it, "Swig is doing for soda what Starbucks did for coffee."
The brand has an undeniably youthful energy, including its management team. Most of their General and District Managers are still in high school and college, creating a great opportunity to learn about R&M at an early point in their careers. JP needed to "Swigify" the typical SOP for vendor approvals so there was more support for General and District Managers as they encounter certain repairs for the first time.
All repair requests are routed through Swig's Area Directors and its Director of Facilities Management, Kurt, so the brand can avoid spending too much time and money on repairs. In turn, the General and District Managers still get visibility into what's happening, giving them exposure to R&M before they step into their next leadership role.
86 Repairs also partnered with Kurt to identify Swig's critical assets, like ice machines, refrigeration, and beverage dispensers. This helps Kurt prioritize the repairs that need to be addressed immediately and identify what can wait for a later date.
"With 86 Repairs, we make R&M fun. And when it's stressful, we know we can lean on each other and get through it."
AN ADAPTABLE, PEOPLE-POWERED SOLUTION FOR R&M
"If you're a facilities professional, you know life is really difficult," JP says. But his life has become simpler in partnership with 86 Repairs.
By establishing specific SOPs for each of Savory's brands, JP gets better control of R&M spend while keeping his attention on strategic initiatives. As of May 2023, R&M accounts for less than 2% of all Savory expenses. It's a major accomplishment—especially as labor expenses and parts prices continue to rise.
With 86 Repairs, JP has a trusted source to handle day-to-day repairs and analyze equipment performance. He no longer worries about increasing facilities' headcount at the corporate level—the partnership gives him access to a team full of folks with restaurant industry experience to help take tasks off his plate.
"With 86 Repairs, we make R&M fun," JP shares. "And when it's stressful, we know we can lean on each other and get through it."
GET STARTED
Are you looking for a better way to manage repairs?
86 Repairs is an extension of your team. Partner with real people to manage vendor relationships and support your restaurant's growth and expansion goals.