CUSTOMER CASE STUDY
Starboard Investments dba Jimmy John's
While working in finance and investing, Brandon Stewart discovered his passion for the restaurant industry through engaging directly with restaurant operators.
Brandon opened his first Jimmy John's in Birmingham, Alabama, in 2011, recognizing the QSR's potential for growth. Now his company, Starboard Investments, owns and operates around 15 Jimmy John's locations around Birmingham.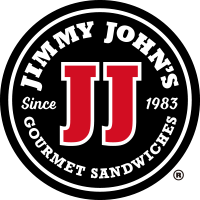 "[Working with 86 Repairs] was the first time I truly outsourced something that was on my plate. For me, as a leader in growth mode, that was a huge step and it really opened my eyes to what that support means."
THE PROBLEM
Brandon Stewart, President & CEO of Starboard Investments, has always been focused on scaling franchise operations for Jimmy John's locations. Yet he realized he was spending a lot of his time hiring and training new employees, in addition to overseeing those he already manages.
NO BANDWIDTH FOR THE BUSINESS
This left him without the bandwidth to train additional employees or contractors on repairs and maintenance across 14 locations—leaving Brandon to make all of the decisions when it came to restaurant repairs.
"It was pretty much me making those decisions on what to fix, what not to fix," said Brandon. "And then, as the business was formed, I had one of my employees handling most of that. So he and I were tag-teaming anything that came up."
There was no true repair-and-maintenance subject matter expert to consult. When a piece of equipment failed, an employee would have to contact Brandon about the incident. Then Brandon handled it all: getting quotes, managing vendor relationships, and dispatching service.
Oftentimes, the service technician would fix the issue and leave without following up or leaving a report. Brandon found himself unaware of the incident's details, and therefore was unable to make key repair decisions that could have saved on costs.
"I know how to replace a glycol pump, but I don't necessarily know how to tell if a glycol pump is down," said Brandon. "I do now, but I would call them out, and say, 'Hey, can you check this and make sure it's correct?' And if I don't have that follow up, then I don't get the chance to say, 'Wait a minute, I've got a glycol pump in the back, and I can just take it out there and replace it."
TRACKING WAS IMPOSSIBLE
Brandon also noted the serviced equipment would sometimes break down shortly following a technician's visit. The time spent investigating the issue to find out what was wrong cost the team, and it became difficult to track restaurant repairs.
"That same cold table would break three, four weeks later, or I would find out that nobody ever came out. … And then I find out that either A, nothing happened, or B, they came out, and then we have no idea what they did when they came out, so we don't know what was actually wrong with it. Because there's just so much information flow, for me, tracking was impossible," Brandon said.
A NEW WAY TO MANAGE R&M
While Brandon constantly considers how to optimize and scale the business, he was hesitant to outsource work to any third parties. But soon the process of hiring and training employees, growing the business, and managing all restaurant repairs became unsustainable—so he enlisted 86 Repairs to take repairs off his plate.
Now, 86 Repairs saves Brandon and his team's time and costs on restaurant equipment repairs and maintenance. Deciding to onboard 86 Repairs meant Brandon no longer spends countless hours researching service providers, dispatching them, and lacking access to incident data over time. Plus, 86 Repairs handles issues concurrently across all locations.
"I love having 86 because they can hit up all of our issues at once," Brandon said.
When equipment fails today, any store employee can report an incident directly to 86 Repairs, and it's as simple as sending a text message.
A community manager—on call 24 hours a day, 365 days a year—handles the entire process Brandon used to manage, letting employees get back to providing the in-restaurant experience. And, Brandon spends less time training and more time scaling.
PARTNERSHIP TO SUPPORT GROWTH
"[86 Repairs] was my first outsourcing experience that really benefited me, and we didn't have to do it internally or hire anybody or train anybody," said Brandon. "86 is a really great benefit from that perspective, because they bring that expertise immediately and there's not much of a training process."
Brandon also has more historical restaurant repair data than ever before because of 86 Repairs' robust tracking system, saving Starboard restaurants surprise costs and fees. And all the while, Brandon has a complete working knowledge of all restaurant equipment.
Starboard has found a true partner in 86 Repairs.
Not only is R&M off their plate, but all of the data on every piece of equipment and every incident is tracked to demonstrate a solid ROI, helping Brandon keep his focus on scaling the business.
"[R&M] is something I'm not quite as focused on because I have a lot more confidence in 86 Repairs. It allows me or whoever would be in that role to focus on other things. If you were somebody that was growing fast and working on acquisitions, it's absolutely a competitive advantage."
GET STARTED WITH 86 REPAIRS
Looking for a partner in R&M management?
Let 86 Repairs take repairs off your plate so you can get back to running your business.