CUSTOMER CASE STUDY
Paxton Keiser Enterprises dba Taco John's
Learn why Ashton Dunbar, Director of Development, says she couldn't do her job efficiently without 86 Repairs.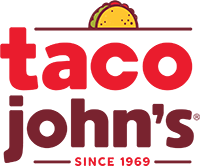 CORPORATE CONTACT WITH VENDORS CREATES INEFFICIENCY
Paxton Keiser Enterprises – a Taco John's franchisee based in Nashville, Tennessee – opened its first store in Glasgow, Kentucky in 2018. When Ashton Dunbar began working with Paxton Keiser as a Project Manager, she worked with general contractors and vendors on building permits and contract details. But when the group transitioned to purchasing existing stores and changing ownership, her priorities and workload changed.

Now, as Director of Development, Ashton is responsible for everything from renovations to ordering parts to impromptu site inspections – but with 11 locations in six states, the Paxton Keiser corporate team had a lot on their plate. Before engaging with 86 Repairs in 2020, the group managed restaurant repairs and maintenance with neither a portal nor a program.

"Keeping up with repairs and maintenance in our minds and our notebooks was not efficient," Ashton acknowledges.

A particular challenge: getting in touch with vendors. "It's very hard to get in touch with vendors, it's not an easy job to continue touching base or to get a quote or whatever that may be. And then to do that across all [geographically-dispersed] stores on top of the other things I do... it just became too much."
"Before we started with [86 Repairs], we were doing everything on our own. But since we're across the country, in different places… we were losing our minds."
CREATING CONNECTIONS WITH TRUSTED VENDORS
Enter 86 Repairs. Thanks to 86 Mix, our nationwide network of preferred vendors, Ashton and the Paxton Keiser team can trust they're getting quality service, anytime and anywhere.
"A lot of these locations are very remote," Ashton explains. "It's hard to find a vendor, especially a vendor we can count on. 86 Repairs does a great job of finding someone to manage our service requests."
86 Repairs' Vendor Management team leverages our nationwide customer network and relationships with top-rated service companies to take sourcing, contacting, and quoting off customers' plates.
Negotiation and comparing quotes are the extra steps that lead to the highest service quality. "Before 86 Repairs, I usually went with the first quote that came across my desk because I didn't have time to source more than one," Ashton admits.
Partnering with 86 has also helped the team find someone to resolve service issues more quickly – "We'd usually be waiting for weeks."
Since there are no markups or fees to be part of 86 Mix, top-performing vendors want to partner with 86 Repairs to provide quality, timely service for shared customers. Their performance is evaluated by first-time fix rate, mean time to resolution, and additional key metrics to ensure customers don't waste time or money on repeat visits or unresolved issues.
Beyond vendor relationships, 86 Repairs has proved its worth to Ashton. "It's been a blessing from the beginning."
Her favorite features? The customer portal and 24/7 on-demand support from an experienced team.
"The customer portal is an amazing tool," Ashton says. "But the service team is a huge asset – more important than the portal. Those people couldn't be replaced by software."
As the corporate contact for 86 Repairs, Ashton has become familiar with the Customer Success Managers and views them as an extension of her team. "Everyone is incredibly nice and they know more than me about most things, catching things I would've otherwise missed."
With 24/7 on-demand support from real people, the tech-enabled solution is more than just a tool that a busy restaurant team doesn't want or need. "It's a kind of a no-brainer."
As an 86 Repairs customer, having actual humans readily available offers two key benefits: real-time troubleshooting and industry understanding.
When something in their kitchen goes wrong, all an 86 Repairs' customer team has to do is call/text/email and 86 Repairs manages the rest. Once the issue is detected, the Customer Success Team troubleshoots and checks warranty status on every incident - avoiding service altogether about 18% of the time.
Ashton notes that busy general managers may not think of quick fixes in the heat of the moment, but the ability to call on 86 for resourceful recommendations makes all the difference during an infuriating breakdown mid-service. "Unless you're a robot, you really can't manage it on your own."
It's no secret that the restaurant industry continues to struggle. From parts to products, the supply chain strains have put unrelieved pressure on operators. When the lead time for a new coffee and tea brewer was 18-20 weeks out, or boxes for taco salads are unavailable, Ashton's team gets the blowback.
"[Supplies] were nonexistent," she explains, as early-pandemic stressors persisted. "Then we're getting flack and negative comments."
Shortages are uncontrollable, but 86 Repairs cushions the blow by assisting customers with ordering parts, making manufacturer recommendations when applicable, and providing data-driven repair vs. replace decisions.

Since 86 Repairs team members have been operators, owners, baristas, and barbacks, they understand the implications of each and every kitchen equipment issue. When the 86 team manages these moving parts, the Taco John's staff can focus on the bottom line: quality food and quality service.
"Truly, for the cost, [86 Repairs] is worth every penny. Time is money, and I'm able to utilize my time much more wisely now."
86 REPAIRS IS A NECESSITY TO SCALE
Spearheaded by Brad Paxton and Matthew Keiser, the group will open their twelfth store this spring, with a long-term goal of 20+ locations. Ashton assures that scaling would be impossible without 86 Repairs managing the end-to-end repair process for them.
"I'm serious when I say – I say this every week – I couldn't do my job efficiently without 86 Repairs."
Ashton jokes, "I've told Matt, 'If you ever wanted to cut it, take it out of my pay because we've got to have it.' It's a necessity for me."
With one flat, monthly subscription fee per location and no hidden costs, Ashton and the Paxton Keiser team can have their cake and eat it, too.
GET STARTED
Are you looking for a more consistent way to manage repairs?
Get greater visibility, consistency, and control with 86 Repairs.