PREVENTATIVE MAINTENANCE
gusto!
86 Repairs is gusto!'s partner in preventative maintenance management, making the process "easier, less time consuming, more efficient, and less expensive."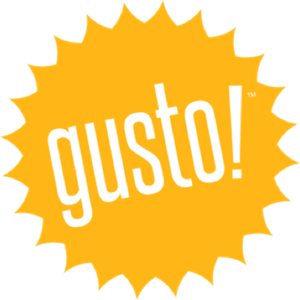 gusto! is a quick-serve restaurant chain based out of Atlanta. Currently operating eight locations, gusto! offers healthy grain- or green-based bowls for its clientele. The group is anchored by the ethos of "Shake yourself awake," truly living up to its name by exploring new ideas with enthusiasm—even when it comes to back-of-house operations.
This guiding principle helped Richmond Green, Partner and VP of Operations at gusto!, break away from the group's status quo of tedious preventative maintenance management, free up 5% of his time, and get invaluable peace of mind by using 86 Repairs. Here's his story.
TIME-CONSUMING PM TASKS
Richmond has been with gusto! for five years. As a partner, a significant portion of his role is future-focused, exploring strategies for company growth. But the responsibility of the day-to-day operations for each location also falls on his shoulders.
One of the many things Richmond has to manage is preventative maintenance. "It's an absolutely critical task," he notes. "Not having a good preventative maintenance plan opens you up to legal risks. It opens you up to safety risks, fire risks, and financial risks."
Richmond explains that if an asset doesn't have routine preventative maintenance, it may lead to massive losses: for example, a walk-in cooler could create $10,000 in damages and fees if it failed. He recognized that preventative maintenance was a necessary part of running operations at gusto! and had to be done, but it was eating up a large chunk of his time.
"I was making sure we had the right vendor contract signed, making sure that dates were being scheduled for visits, making sure that we were getting follow-up visits scheduled after vendor visits," says Richmond. "And then coordinating with the leaders of our shops with the specifics for each one of their locations. It was a lot of management on my end."
It wasn't just his own time that Richmond worried about—it was also the time of the teams on the line. "The people who are actually running our restaurants have the hardest job in the whole frickin' world," he says. "Especially during the past two years, they've got a million different things that they're trying to balance and think about."
Richmond notes that leaving preventative maintenance up to his frontline staff wasn't an adequate solution because they frequently don't have the time to communicate with vendors.
"Having a partner like 86 Repairs can help make sure that things are done properly and on time, and things stay organized. It's a win-win-win all around."
ATTENTION TO DETAIL OFFER A SCALABLE PM SOLUTION
The gusto! leadership team considered adding a facilities manager to their staff to help free up Richmond's time and take the burden of preventative maintenance off of employees who didn't have the expertise to address it. But it was no longer a need after they started to work with 86 Repairs in June 2020.
With the tech-enabled solution, "We know we've got somebody that can devote their full attention to making sure things get done rather than me dedicating 5% of my time to making sure that it gets done," says Richmond.
He mentions a hypothetical example: "An operator could say 'I haven't had anybody maintaining my HVAC unit and it gave out five years before it's supposed to.' That's $15,000 that we've got to figure out how to replace," Richmond explains. "The peace of mind knowing the equipment's being taken care of and being managed is in itself cost savings."
86 Repairs resolved Richmond's worries about frontline staff not having the necessary training or resources to properly handle preventative maintenance. "We all have information about the equipment that's in each one of our restaurants," he explains, "[86 Repairs] just has a more detailed and thorough system than it would be if I was managing it. Y'all are able to have more insight into equipment, especially with our preventative maintenance providers."
"The peace of mind knowing the equipment's being taken care of and being managed is in itself cost savings."
"LIKE AN INSURANCE POLICY" FOR PREVENTATIVE MAINTENANCE
Richmond says that for gusto!, 86 Repairs is "a partner to help me make sure preventative maintenance gets done." The solution makes the entire process "easier, less time consuming, more efficient, and less expensive." Now, he can continue focusing on the big picture of the business with preventative maintenance management off his plate.
"[86 Repairs is] kind of like an insurance policy, making sure that things are getting done properly and on time," Richmond notes. "Knowing that the hot box is getting taken care of or knowing that the vent hoods are getting cleaned every quarter, is a tremendous cost saver even if it's indirect."
"It's peace of mind."
LEARN MORE
Take preventative maintenance off your plate.
86 Repairs can help your restaurants with preventative maintenance programs and schedules.
Contact your Account Manager for details.